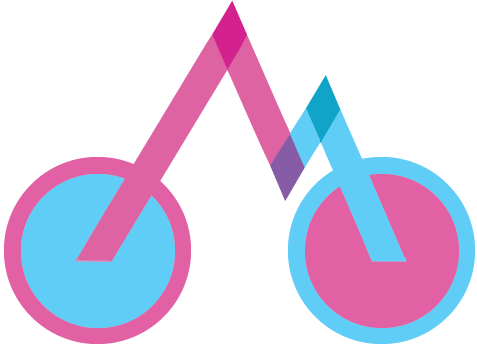 Promoting Women on Bikes
DATES: June 3-4, 2023
LOCATION: Camp Jack at Curt Gowdy State Park, Wyoming
COST: $275 + Eventbrite registration fees
Camping at Camp Jack is included with registration fees.  Scholarships are available for those in financial need.
WHO: Women who are interested in improving their skills and confidence on mountain bikes.  Also, women who would like to ride bikes, meet local women riders, and have a fun time. Open to beginner to intermediate/advanced riders.
FOOD: Lunch and dinner on Day 1 and breakfast and lunch on Day 2 are provided. Please let us know ahead of time if you have any dietary restrictions.
WHAT TO BRING: Basics – Bike, helmet, appropriate mountain biking attire, casual clothing, camping gear, a willingness to learn and laugh. A more extensive list of what to bring will provided to participants prior to camp.
REGISTRATION: Registration closed.
The Covid-19 epidemic continues to be a fluctuating situation and we will update our Covid policy as warranted.
Our primary concern is for the safety and welfare of all camp attendees. Our Covid policy and any updates have been and will continue to be made in coordination with members of the medical community and comply with Wyoming and CDC requirements. We are encouraging all camp attendees (adult volunteers and students) to be vaccinated for Covid. If you are not vaccinated, you will be required to provide proof of a negative test within 72 hours of attending the camp. Please understand Covid is a constantly changing situation and flexibility will be key for all planning.
Please do not hesitate to reach out with any information, questions, or concerns.
Thanks for understanding.
2023 Camp Description
This camp is perfect for riders who want to develop or improve skills, correct bad habits, and/or gain confidence on their bike.  Key areas of focus:  braking, dismounting, shifting, balance, vision, body position, cornering, obstacles, ascending and descending. More advanced skills will be offered to those interested.
If you are unsure of your skill level or where you fit in, contact us!
Space is limited to ensure a small group size.  Camp details will be provided following registration.
Feel free to get your name on the email list by visiting the contact us form below.
2023 Camp Schedule
Camp starts at 8:00AM June 3.
Riders are encouraged to arrive the evening before (June 2) to set up camp.
Camp ends around 4:00PM on June 4.
A detailed camp schedule will be provided to camp participants prior to the event.
ABOUT THE CAMP DIRECTOR:
Jenn Hess is a board member and volunteer coach of the Wyoming Mountain Bike Camps non-profit organization. She is a BICP Level 2 certified mountain bike coach. She is also the founder and director of the Rowdy Gowdy Women's Skills Camp and is the owner of Pedal Militia, LLC, where she organizes adult skills camps across the state of Wyoming. She is the current treasurer for the Laramie Enduro non-profit organization and volunteer coaches for numerous local organizations including the 7220 high school team. Jenn's main goal in life is to get more kids and adults on bikes!
CONTACT: For additional information, e-mail us at rowdygowdy@wyomtbcamps.org.
Adult clinics may happen at Glendo State Park in 2023.
Please check back for details.
Check out the video about the Rowdy Gowdy Camps from Pearl Izumi: